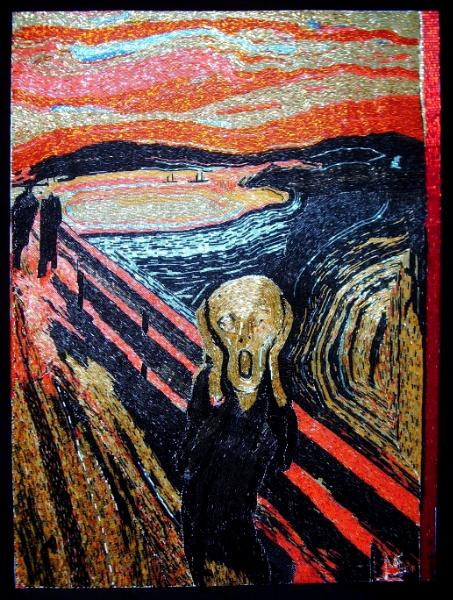 The Scream Finished!!
Dimensions: 40" High by 30" Wide unframed and 47" High by 37" Wide framed. After 500 hours and almost three years this piece is finally done! There are approximately a little over 100,000 1/4 inch bugle beads on this piece. That's right over 100,000 beads!


Be the first to post a comment.